Update: 17 February




Hello NTMS

The February meeting for NTMS will be this Saturday, February 3, 2018. The meeting will be at St.Barnabas Presbyterian Church located at 1220 W. Belt Line Rd, in Richardson.

We will be meeting in the classroom and getting started at 12 AM with general discussions and the meeting will start at 1:00 PM. Please plan to be there we would like to have you.

We will have technical presentations, and an update on the progress of assembly of the 10 GHz transverter kits. I hope to hear how some of your are getting these together and ready for testing. We did sell all the kits we had available.

If you have something to present or review at the meeting we would like to hear from you.

We had a nice turnout at the Cowtown Hamfest with some interest generated in NTMS. i hope to see a few new faces as a result of this effort.

73,

Bob Stricklin N5BRG



Cowtown Hamfest Presentation January 2018

Operating the Microwave Bands and NTMS Activity Bob Stricklin N5BRG(pdf) 5.0 MB



New RMG Beacon List added to NTMS Beacon site
NTMS November 2017 meeting at the Stricklin Ranch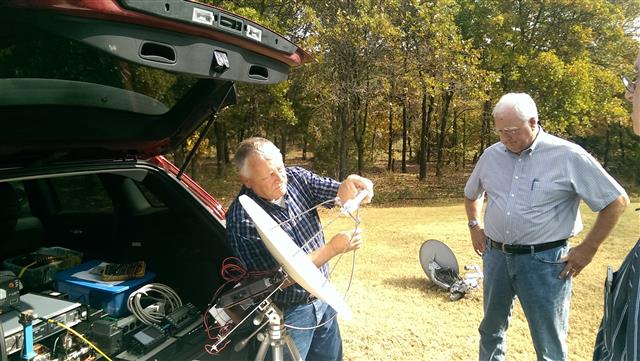 November 4, 2017 NTMS meeting at the Stricklin Ranch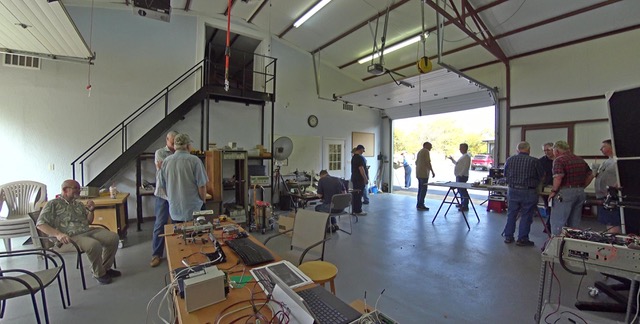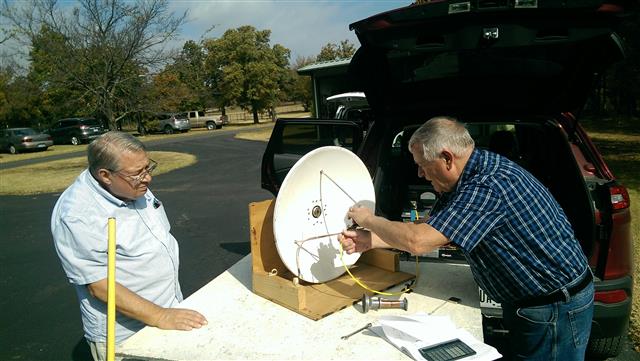 Novermber 4, 2017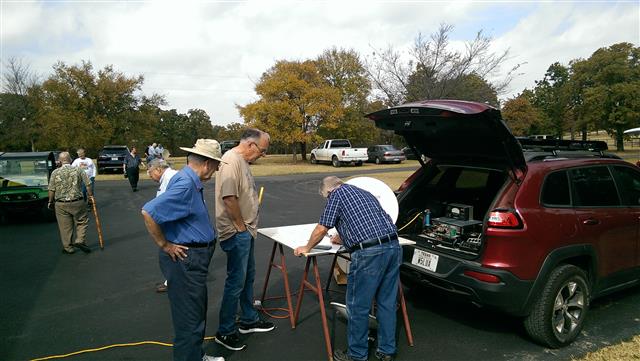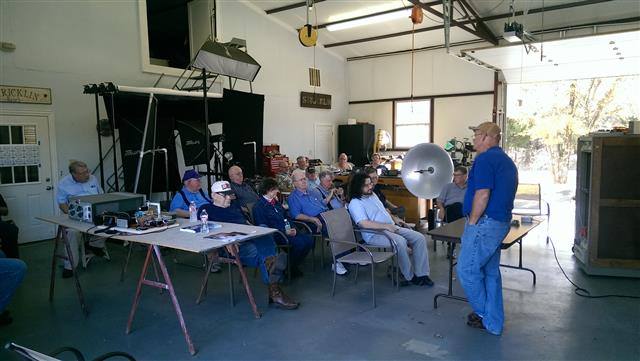 November 4, 2017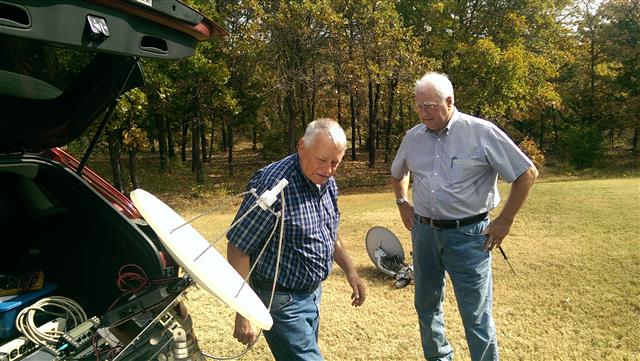 Al, W5LUA and Jerry, K5SOP setting up a sun noise measuring station.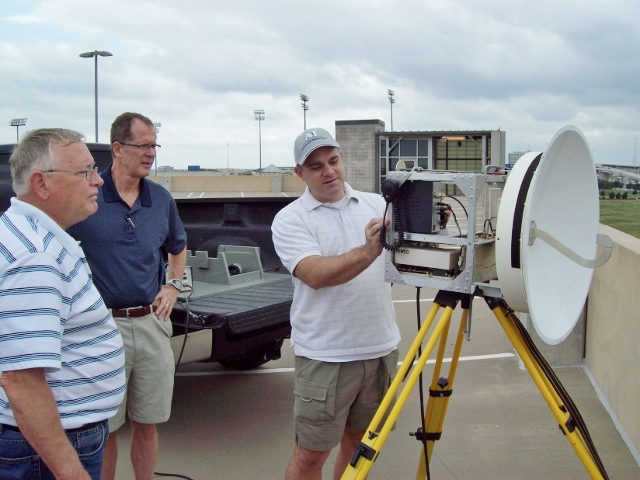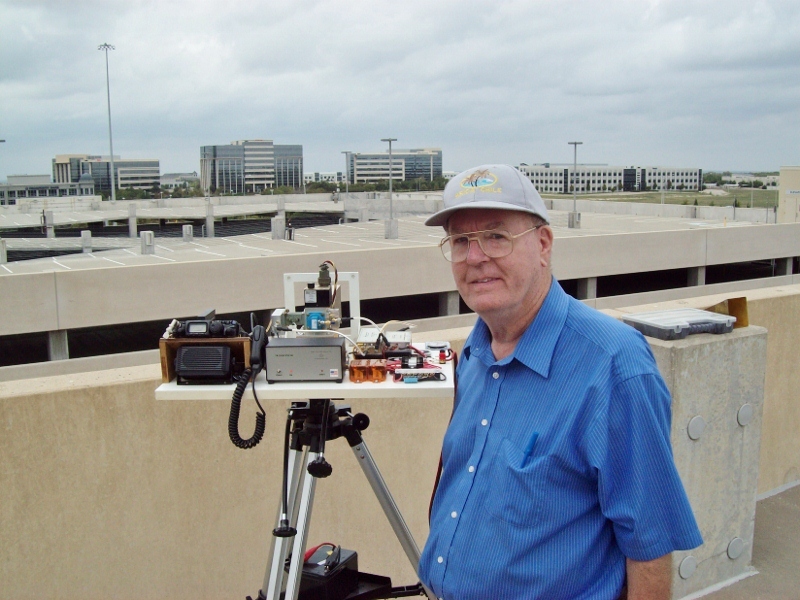 October 13, 2012. 10 GHz receiver check on the Frisco, TX parking garage listening for the W5HN beacon in Denton, TX.
Here is a dish antenna beam width calculator courtesy of Eric Johnston, Satellite Signals Ltd. Enter the diameter of your dish and the operating frequency to see the gain of a dish.
Dish Antenna Beam Width Calculator
Hello NTMS
The club hosts a weekly Sunday night NTMS NET at 8PM local DFW time on 144.260 MHz. Since the ARRL suggests this frequency as a US coordination frequency during contest events such as the ARRL 10 GHz and above contest, it makes sense to use this frequency for daily microwave related chit chat, sked coordination, NET operation and our operating events.
Thanks to K5ZSJ, N5PGH, and W5RLG for running the NTMS NET for the last several years.
Please aim your antennas towards the Plano, Texas EM13 area on Sunday nights.
Upcoming Events
Here are a few photos of the beacon maintenance session at TWU courtesy of Jim Hudson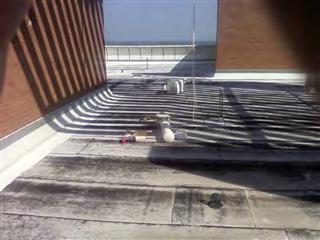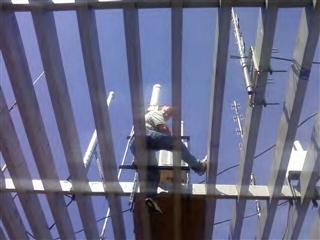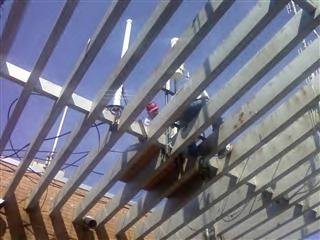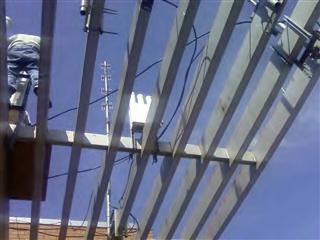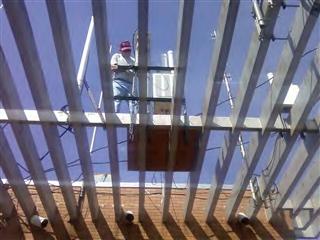 ---
Planning a presentation? Get our template here
Join the email reflectors!
For the NTMS email reflector, go to Yahoo Group NTMS
For the HSMM group, join the Yahoo Group
Email the Webmaster