Update: 18 October




Hello NTMS


You are invited to attend a gathering at the Stricklin Ranch Saturday November 4, 2017. This will be our November 2017 meeting. We plan to get started around 10 AM and go until we have covered it all or about 3 PM. The ranch is located at 5546 E FM 922, Valley View, TX. 76272.

The ladies are also invited to come along. It would be fun for us to get to know your wives/girlfriend.

The plan for the day will be to do testing and trial operation of anything you want to bring along. We want to focus on helping anyone that needs help with the new transverter kits. We can help solder on the pipe caps or any of the small parts. A microscope and solder equipment will be ready for use. If you have your kit ready for test you can tune it up here and get the filters set. Then make some measurements on performance.

Test equipment can be utilized during the day to test noise figure, power levels, and scan receivers, filters, and whatever you need over frequency up to 20 GHz. If you want to do something special let us know so we can be sure to have the equipment needed. We will be setup to do antenna testing at 10 GHz. If you want to test another band let me know and we will try to have a signal source available.

Please plan to bring along your rover rigs so we can see them demonstrated. It will be a good chance for you to review your equipment and make/plan improvements. With inputs and suggestions from some guys that have been working the microwave bands for a long time.

My wife Lillian and I will provide a lunch and drinks and you will be free to explore the ranch. After lunch there will be a presentation or two. If you would like to present anything that will be fine, just let me know so we can plan the time better.

The ranch is located about 15 miles North of Sanger, TX and about 5 miles East of I35 on FM 922. Ranch has a black pipe fence with a gate sign that says Stricklin Ranch on the South side of FM 922.

To be prepared please RSVP to me at bstrick@n5brg.com if you can come and indicate if your wife or girlfriend will come as well. We would enjoy you being here.

73,

Bob Stricklin N5BRG





April - May 2016 NTMS Feedpoint newsletter
NTMS Relevent Contest for 2017
New RMG Beacon List added to NTMS Beacon site
NTMS 2012 Activities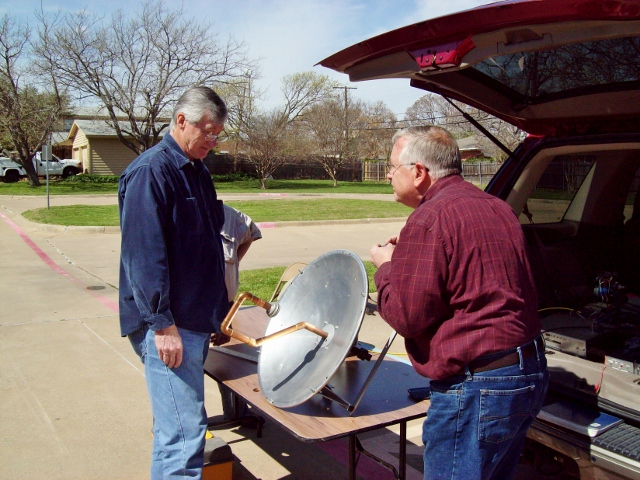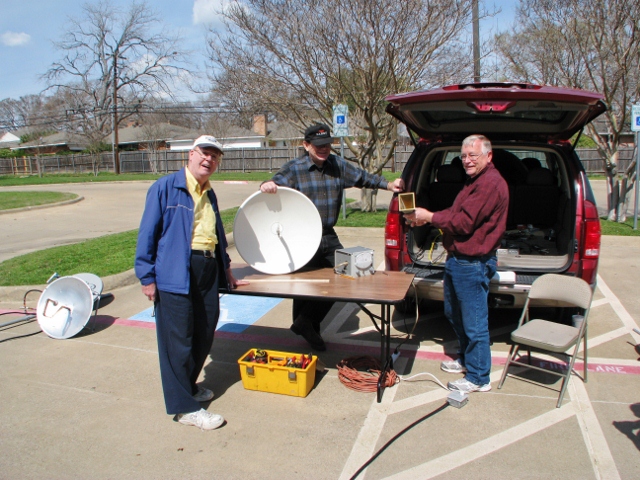 March 3, 2012. Sun Noise Measuring at St. Barnabas Presbyterian Church in Richardson, TX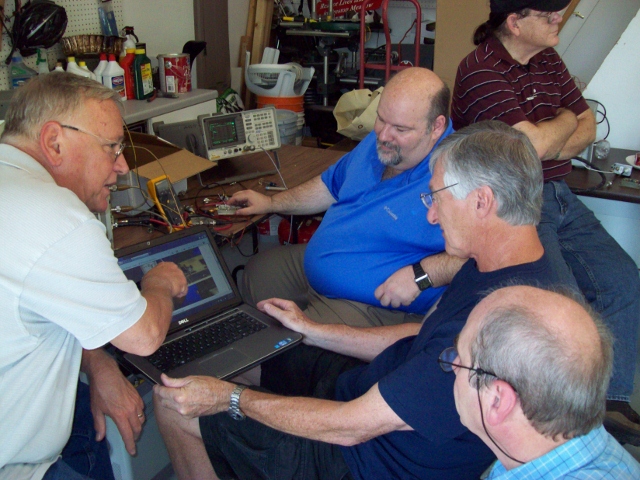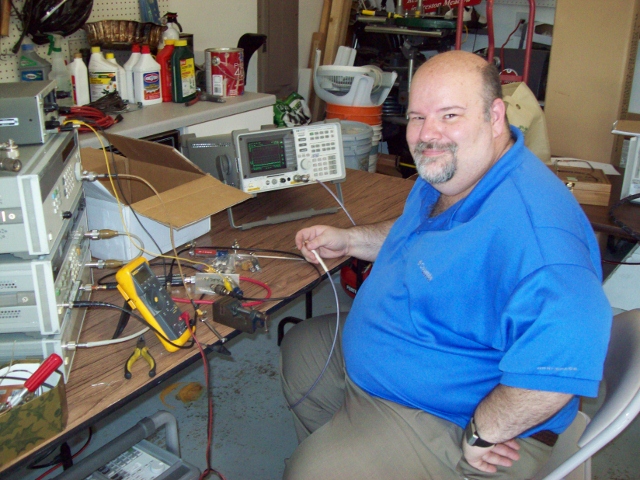 May 5, 2012. Tune-up party and socializing at Bob, WA5YWC QTH.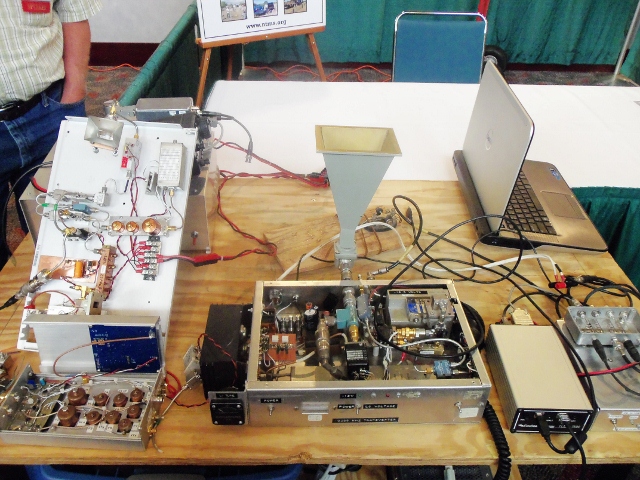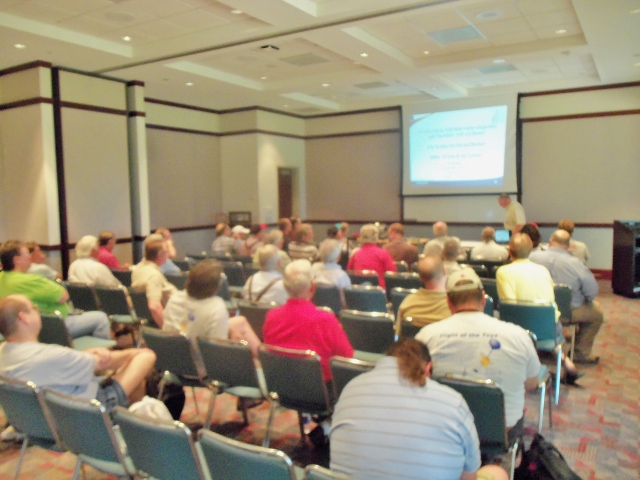 June 2012. Hamcom, Plano, TX, show and tell describing two different approaches to getting on 10 GHz and formal presentation.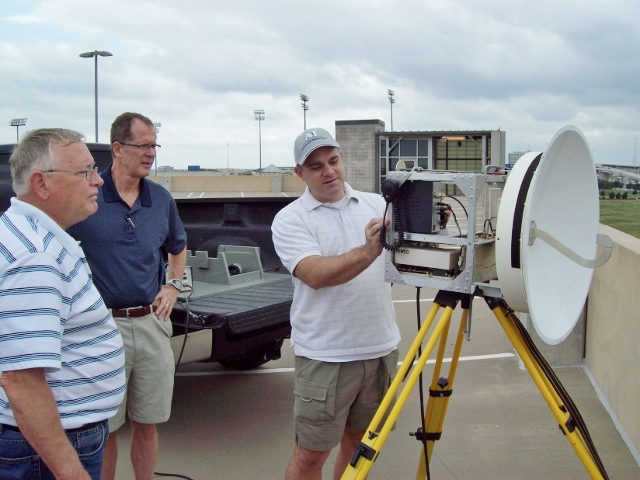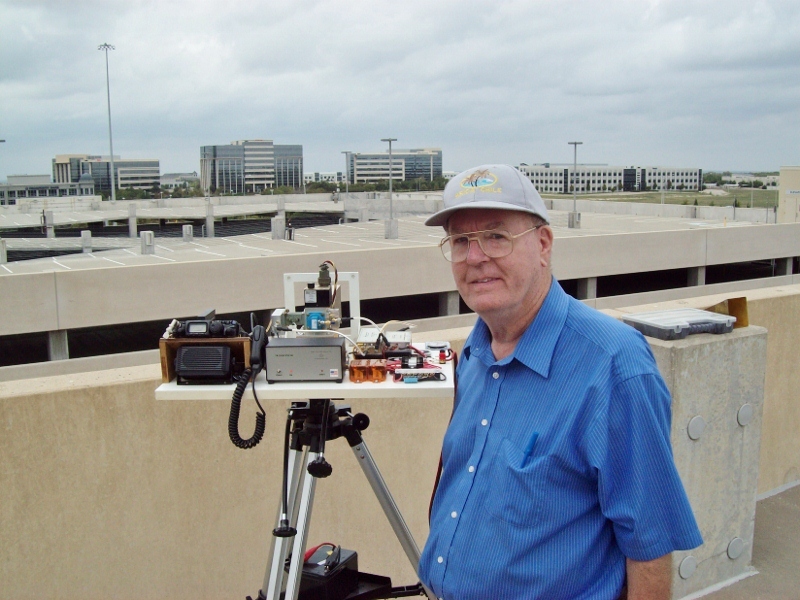 October 13, 2012. 10 GHz receiver check on the Frisco, TX parking garage listening for the W5HN beacon in Denton, TX.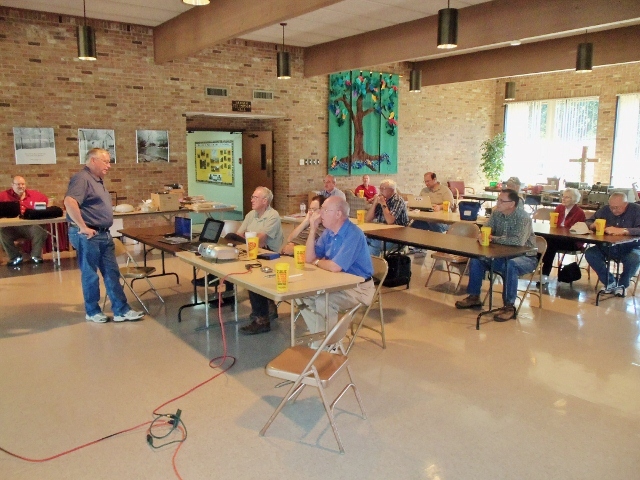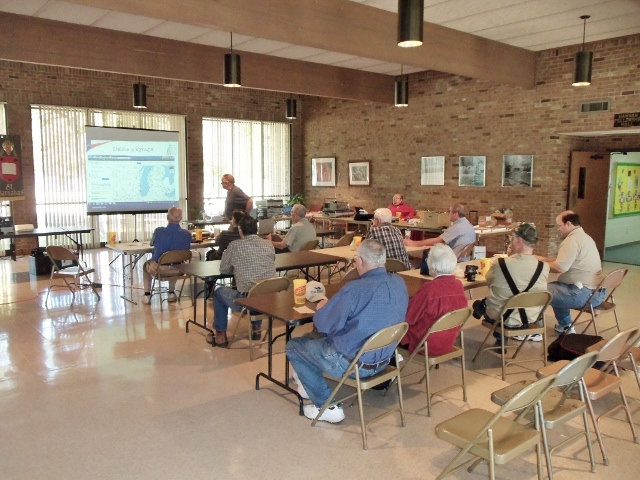 November 3, 2012. Second annual NTMS mini-conference at St. Barnabas Presbyterian Church in Richardson, TX.
Here is a dish antenna beam width calculator courtesy of Eric Johnston, Satellite Signals Ltd. Enter the diameter of your dish and the operating frequency to see the gain of a dish.
Dish Antenna Beam Width Calculator
Hello NTMS
The club hosts a weekly Sunday night NTMS NET at 8PM local DFW time on 144.260 MHz. Since the ARRL suggests this frequency as a US coordination frequency during contest events such as the ARRL 10 GHz and above contest, it makes sense to use this frequency for daily microwave related chit chat, sked coordination, NET operation and our operating events.
Thanks to K5ZSJ, N5PGH, and W5RLG for running the NTMS NET for the last several years.
Please aim your antennas towards the Plano, Texas EM13 area on Sunday nights.
Upcoming Events
Here are a few photos of the beacon maintenance session at TWU courtesy of Jim Hudson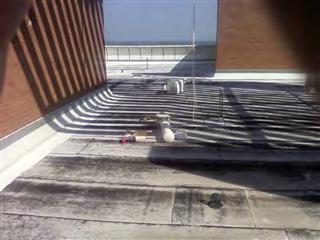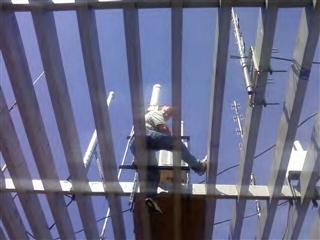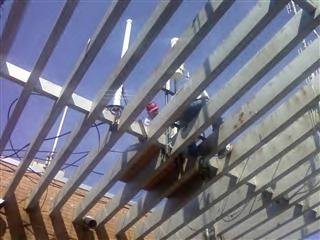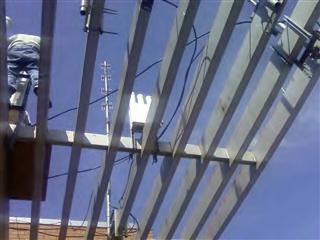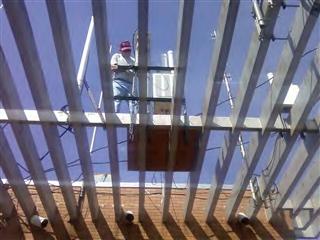 ---
Planning a presentation? Get our template here
Join the email reflectors!
For the NTMS email reflector, go to Yahoo Group NTMS
For the HSMM group, join the Yahoo Group
Email the Webmaster